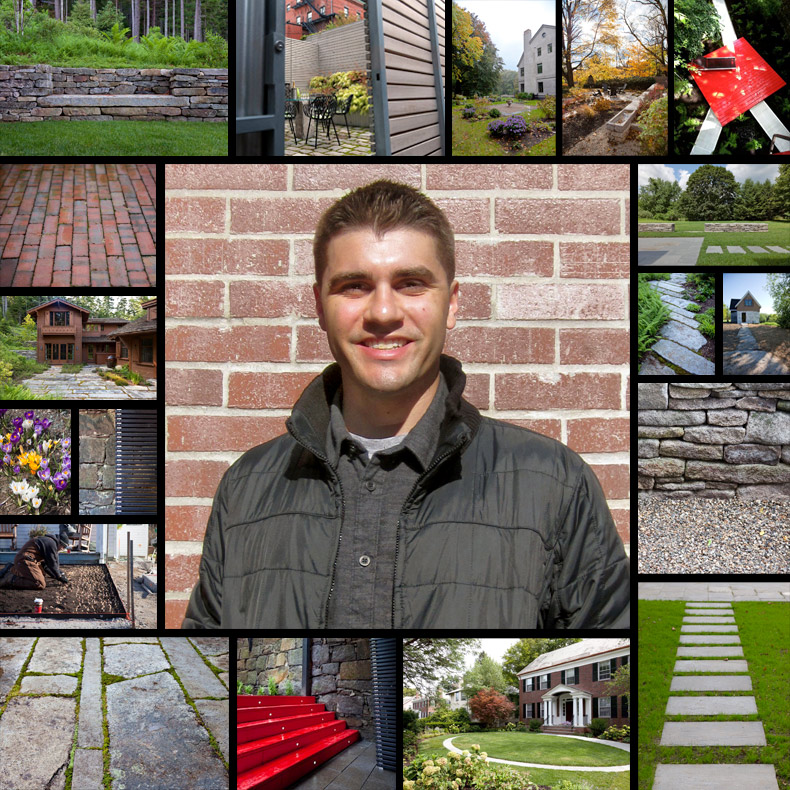 It is with great excitement that I announce the addition of another incredibly talented person to my team!  Massachusetts native, Justin Corbett, combines nearly a decade of landscape construction experience with a deep passion for the built and natural landscapes of New England.
In 2009, Justin graduated from my own alma mater, the University of Massachusetts Amherst, with a Bachelor of Science in landscape architecture, and in 2006 from the Stockbridge School of Agriculture with an Associates Degree in landscape contracting.  Justin's elevated standards of quality and commitment to a collaborative process combine with an unparalleled work ethic.  His professional experience includes a highly-regarded position as Foreman at the award-winning landscape construction firm Gardenform Landscape Construction, where he was involved in crafting more than a dozen of our most cherished gardens.  Justin is a master stone mason, passionate plantsman, and understands the realities of construction.  He also brings an important level of resourcefulness and commonsense to his work––core traits that I believe our clients, peers, and collaborators will deeply value. 
I have had the pleasure of working with Justin for more than five years––he even helped build and manage my own personal garden, if this gives you any indication of how much trust I have in his capabilities.  He is a highly motivated, energetic, and thoughtful person, and I cannot wait to introduce him to the MCLD community!  Welcome Justin!