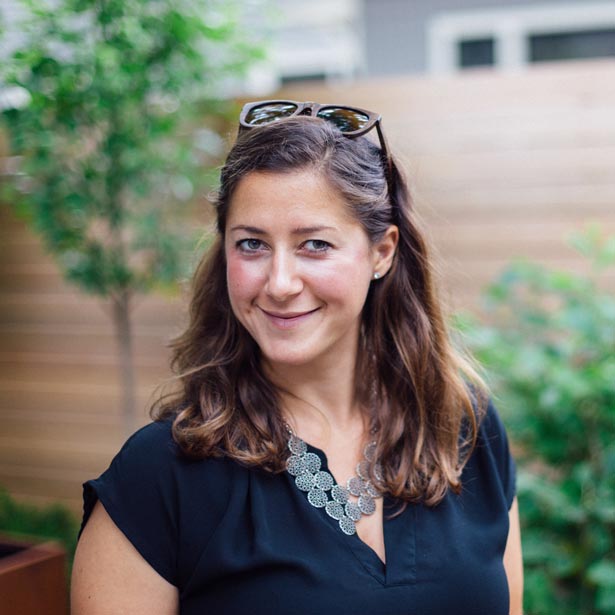 JEN STEPHENS
Senior Associate
Growing up on a family-owned-and-operated Christmas tree farm in rural central Massachusetts, Jen Stephens developed her appreciation for New England's diverse landscapes at a young age. Passionate about art and ecology, Jen earned her Bachelor of Science in Landscape Architecture from the University of Massachusetts Amherst, where she graduated summa cum laude from the Commonwealth Honors College. She also received an ASLA Honor award for her distinguished academic performance.
While pursuing her degree, Jen spent summers working at Bigelow Nurseries, a pioneer in the propagation of native plants. While there, she expanded her knowledge of woody and herbaceous ornamentals and became a Massachusetts Certified Horticulturist. After graduating, Jen accepted a position at Copley Wolff Design Group, a Boston-based landscape architecture and planning studio. She quickly proved herself and rose to the level of project manager, overseeing a variety of work ranging from city parks and campus design to green roofs and streetscapes. She also became a LEED Accredited Professional and has managed several LEED projects.
Jen joined the firm in the spring of 2012 and from day one she has been integral to countless projects. Her extensive horticultural background and passion for creating resilient New England landscapes, combined with her outstanding project management skills, make her an essential member of our team.