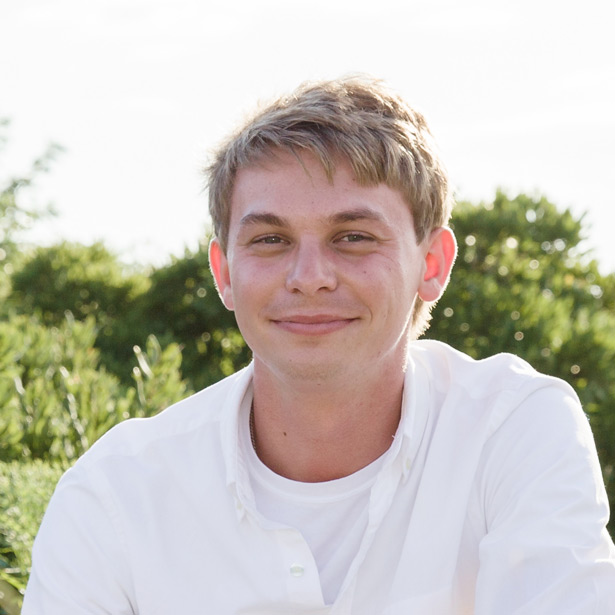 JOSH BOURGERY
Designer
Designer Josh Bourgery, of Blackstone, Massachusetts, is passionate about creating landscapes that acknowledge the important relationships between sensitive ecological systems and the ever-changing human environment. This process is demonstrated in his beautiful portfolio, which thoughtfully incorporates hand drawings and digital renderings to represent his worldview, talents, and accomplishments.
Josh is an honors graduate of the University of Rhode Island's Landscape Architecture program.  His impressive background includes an Academic Excellence Award, a minor in Community Planning, and seven consecutive semesters on the Dean's List. In 2015, Josh spent his spring semester abroad at the University College in Dublin, Ireland, where he had incredible opportunities to explore Northern Ireland, Scotland, Switzerland, Italy, Spain, and Portugal.
Before joining the MCLD family, Josh's internship experiences at Activitas and the Sudbury Design Group exposed him to a wide range of public and private projects. Prior to these design-oriented experiences, Josh worked as a Nursery Customer Service Supervisor at Clark Farms in Wakefield, Rhode Island, where he honed his ability to work with the public in a fast-paced retail environment with a product requiring a high amount of upkeep and care.
As a new resident of the Boston metro area, Josh is eager to explore and investigate the city's sights and sounds. He loves being outdoors and has a strong connection to the landscapes of coastal New England.